service en ligne
Personne À Contacter:

Ms. JENNY
| | |
| --- | --- |
| Type de paiement: | L/C,T/T |
| Quantité de commande minimum: | 500 Bag/Bags |
| Délai de livraison: | 10 jours |
Informations de base
Matériel: abdos
Application: Utilisation du projet
Transparence: Carte opaque
Mini/Micro/Nano, LTE/ 4G USIM SIM Card: ISO
LTE 4G Sim Card: ISO
Test Sim Card: ABS/PVC
Additional Info
productivité: 25M per month
marque: CTWY
transport: Ocean,Air
Lieu d'origine: Chine
Capacité d'approvisionnement: 1.8billion/Year
Certificats : SGS, SAS
Description du produit
Carte SIM 2FF + 3FF + 4FF M2M / prépayée pour GSM
Production Imprimé sur une feuille en plastique à base d'ABS, ou une seule feuille de noyau. Ont ensuite subi les étapes de poinçonnage (de sorte que la feuille devient une carte individuelle unique), le fraisage et l'encastrement (IC), le poinçonnage (pour former le plug-in (2FF), 3FF / 4FF), la programmation (personnalisation de l'IC), la gravure ( La personnalisation de la carte plastique) et le panneau de scratch appliquant (pour masquer le PIN, PUK), une carte est terminée.
La sortie de la carte SIM chaque jour 500k compacity.
Personnalisation de la carte SIM ISO Plan de processus et de qualité:
1. Matériel
Inspection - contrôle de qualité
2. IQC SIM Cardbody - Inspection des puce - contrôle de la qualité de la colle thermofusible
3.Milling and Embedding - première carte - Inspection standard en cours d'inspection - contrôle de qualité
4. Poinçonnage - inspection standard en cours de traitement - contrôle de qualité
5. Préparation: Validation par perfusion de personnalisation - Validation de données de personnalisation - Validation d'étiquette - Première validation de carte
6. Perso.: Inspection standard en cours d'inspection - contrôle de la quanlité --- première confirmation de la carte - perso.
7. Découpe: inspection standard en cours d'inspection
8.OQC
9. Emballage
Capacité:
Type

Item

Shenzhen

Beijing

India

Shanghai

Total production capacity


Remark


Telecom card

Cardbody

450Million

400Million

200Million

540Million

1.5billion

Per Year

Milling + Embedding

360Million

300Million

*

360Million

1.02billion

Per year

personalization

180Million

200Million

200Million

580Millon

Moulded injection card

Single card printing

420Million

420Million

*

*

840Million

Molded injected card and printing start at Shenzhen on Oct. 2016,Output12Million/Month at least

Finance card

*

100Million

200Million

300Million

Per year

Non-telecom card, contactless card

100Million

100Million

200Million

500Million

Per year
spécification
Formulaire de paramètres techniques Carte SIM:
Taille: 86 * 54 (mm)
Épaisseur: 0,7 mm à un seul noyau, 0,8 noyau simple, ou 0,7 mm +/- 0,08 mm laminé
Impression: impression offset (technologie allemande)
Artisanat: effet givré / giltter Fraisage et encastrement de copeaux, gravure au laser, revêtement de panneaux de rayures
Marque de puce facultative: Sumsung, ST, NXP, THC etc.
Type de CI: carte de contact IC
Facteur: 2FF / 3FF / 4FF ou 2FF + 3FF ou 2FF + 3FF + 4FF
Taille de la mémoire: 32k, 64K, 128k ou 256K
Plate-forme: Native ou JAVA
Caractéristiques de la puce: Plage de tension: 1.62V ~ 5.5V, Retention de données: Minimum de 10 ans
Endurance (lecture / écriture): minimum de 100 000 cycles
Prise en charge des fonctions: Gestion des fichiers à distance / Gestion des applications à distance / BIP / MMS
Caractéristiques de sécurité: Kilométrages / compteur d'authentification / DES / 3DES / AES
Conformité aux normes:
SO 7816-1, 7816-2, 7816-3, ISO7816-4
GSM 11.11, GSM 11.14, GSM 11.17, GSM 03.40, GSM 03.48
3GPP TS 31.101, 3GPP TS 31.102, 3GPP TS 31.114, 3GPP TS 43.109
Spécification du module d'identité WAP Wireless Identity
Celltick v14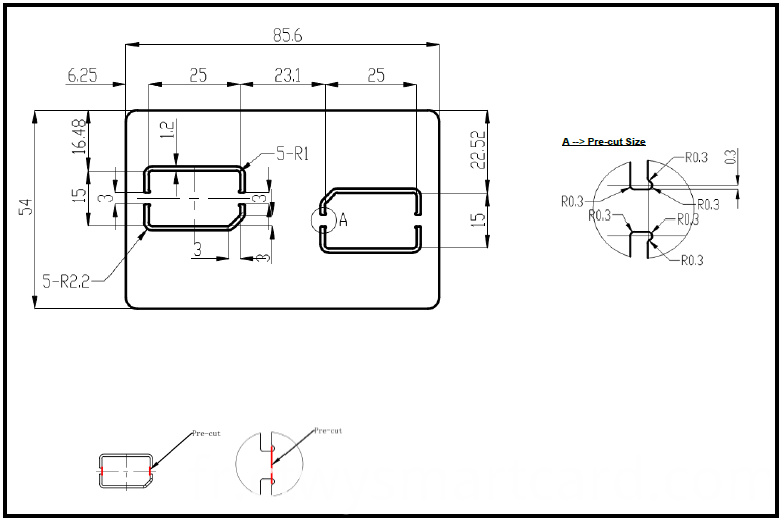 Carte SIM trimestrielle, carte ISO, carte SIM 2in1 complète automatique pour fraisage, encastrement, perso. Paie une ligne de production transparente.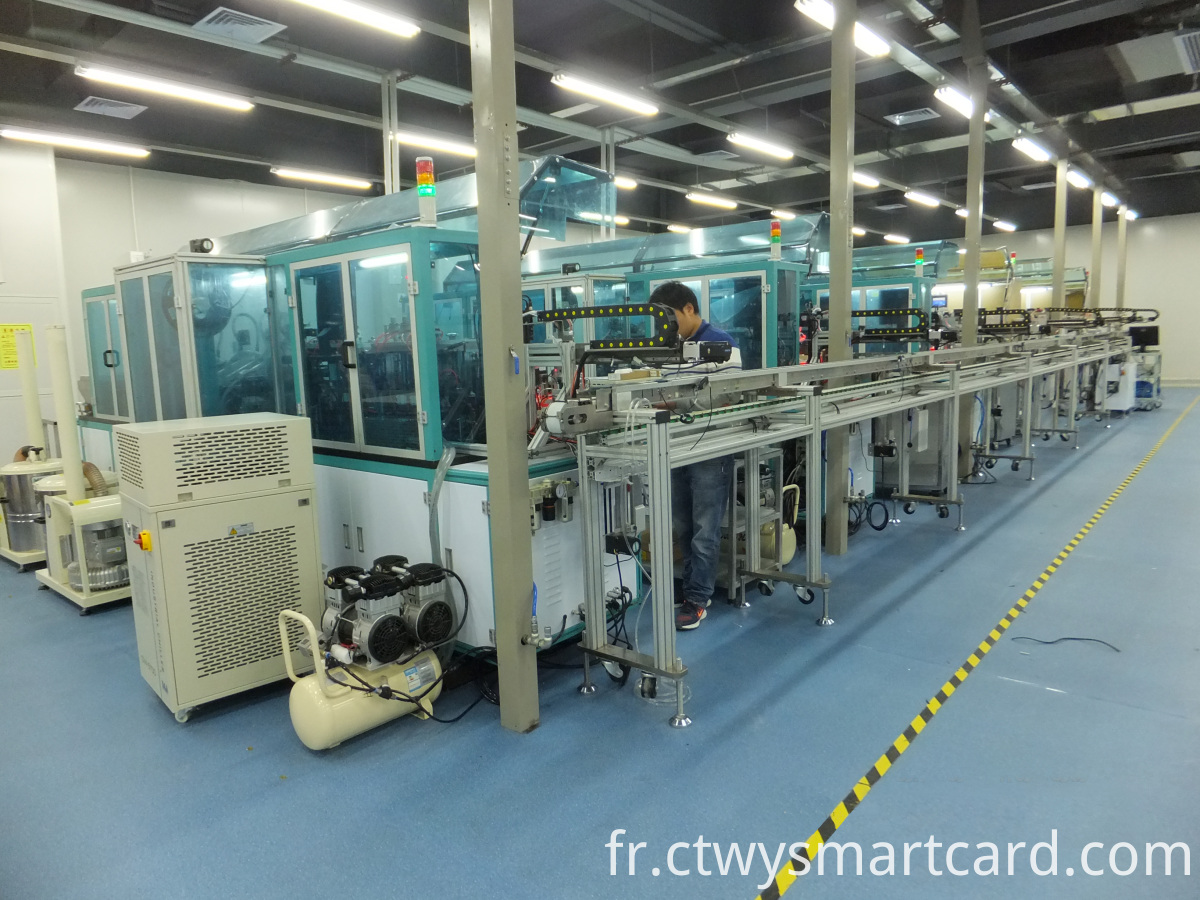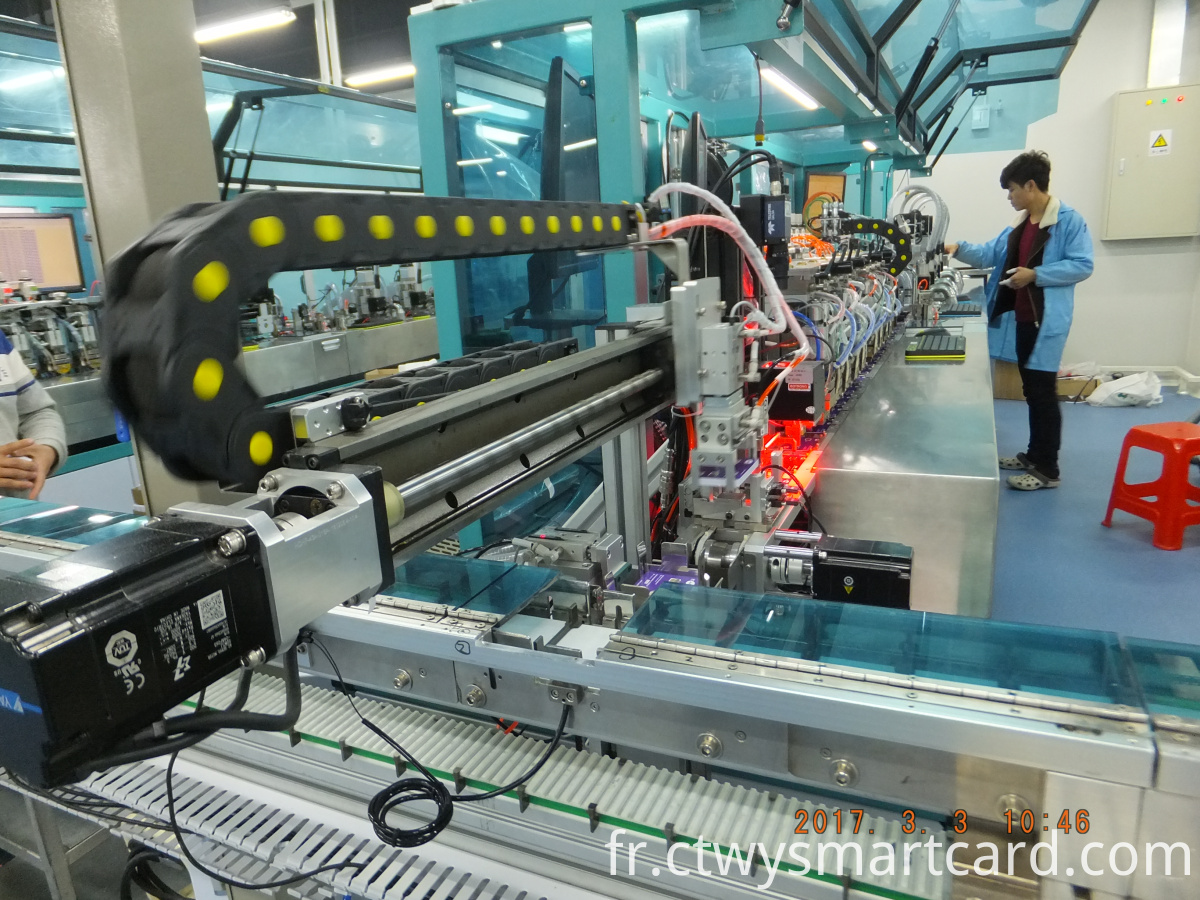 Groupes de Produits : Carte SIM > Norme ISO SIM Card